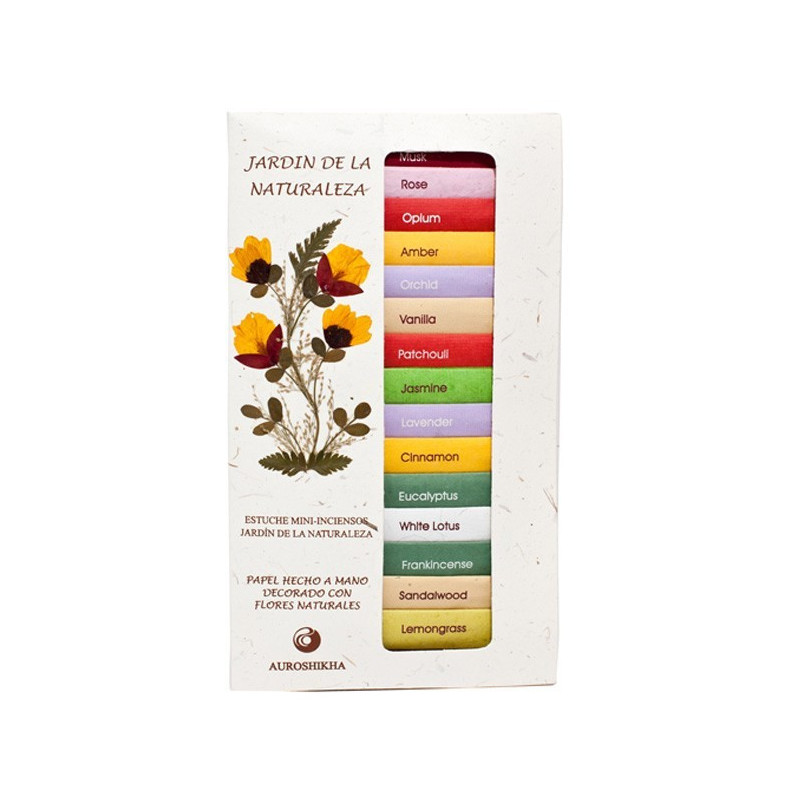  
Case 15 Auroshikha fragance
Case 15 Auroshikha fragance, exclusive assortment of 15 selected fragance, that allow you to discover the world of perfumes.
WITHOUT TOXIC SUBSTANCES
Package: 2-3 rods each

Secure Payment

Shipping in 48 hours to Spain

Return until 14 days after purchase
Garden of Nature range, handmade cotton packages decorated with dried natural flowers.
Incenses made after a careful process of selection of ingredients, flower petals, oils and aromatic resins create exclusive fragrances ideal for perfuming the home.
WITHOUT TOXIC SUBSTANCES
Package: 2-3 rods each
1 other product in the same category: