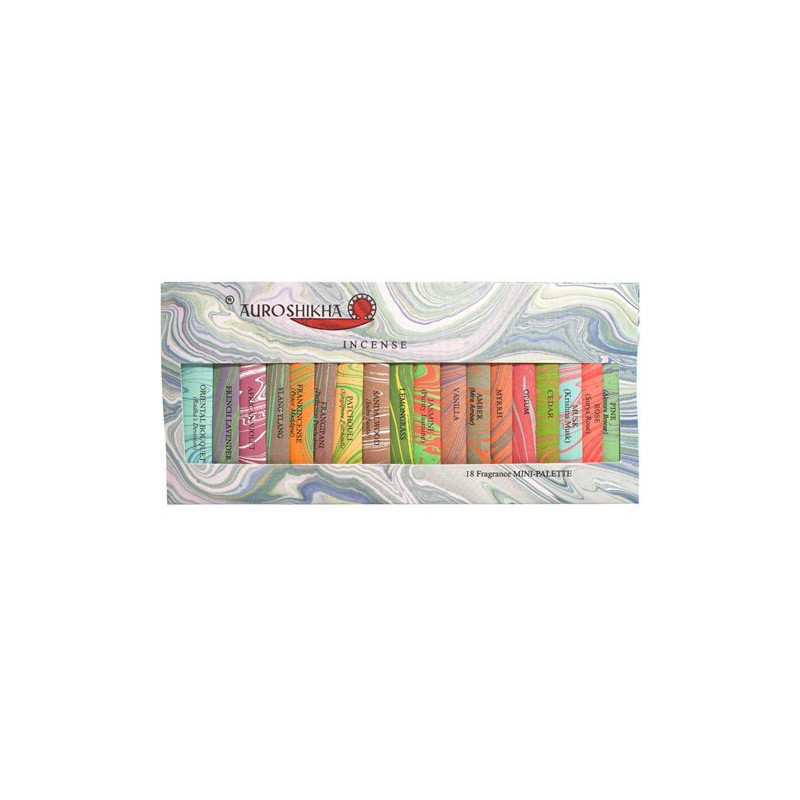  
Case 18 Auroshikha fragances
Case 18 Auroshikha fragances, exclusive assortment of 18 selected fragances that allow you to discover the world of perfumes.
WITHOUT TOXIC SUBSTANCES.
Package: 2-3 rods each

Secure Payment

Shipping in 48 hours to Spain

Return until 14 days after purchase
Let yourself be immersed in forests, fields of flowers and spices.
A perfect gift!
Incenses made after a careful process of selection of ingredients, flower petals, oils and aromatic resins create exclusive fragrances ideal for perfuming the home.
WITHOUT TOXIC SUBSTANCES
Package: 2-3 rods each
1 other product in the same category: