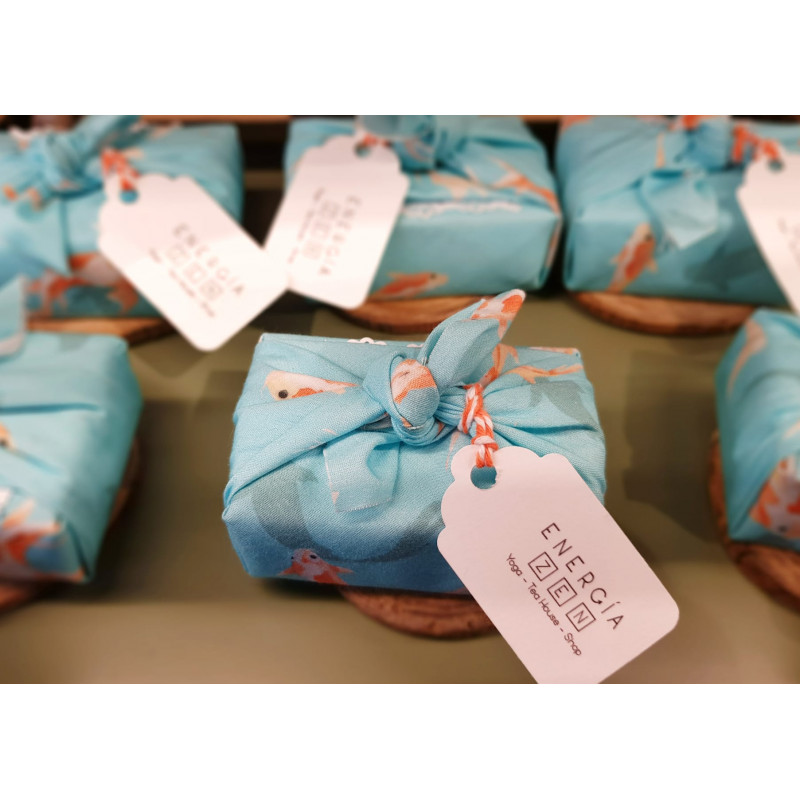  
Furoshiki cloth soaps
The Japanese knotted furoshiki is made with the hands and with the heart. It requires time, pampering and patience.
When you give something natural, healthy and practical like a handmade soap, you are already giving away a wellness experience. If you are also wrapped in a special fabric and tied with care, you are also communicating a lot of love.
Limited edition. 100 gr tablet Rosehip Soap / Red Apple and Shea / Cedar with Argan / Marigold / Rosemary and Lemon / Lavender / Clays / Wrapped in Japanese Patterned Fabric (Koi Fish). Japanese wrapper type furoshiki.
You can use it as an aromatic ornament for a while and then unwrap it and use it as a facial or body soap because the good is inside!

Secure Payment

Shipping in 48 hours to Spain

Return until 14 days after purchase
3 other products in the same category: