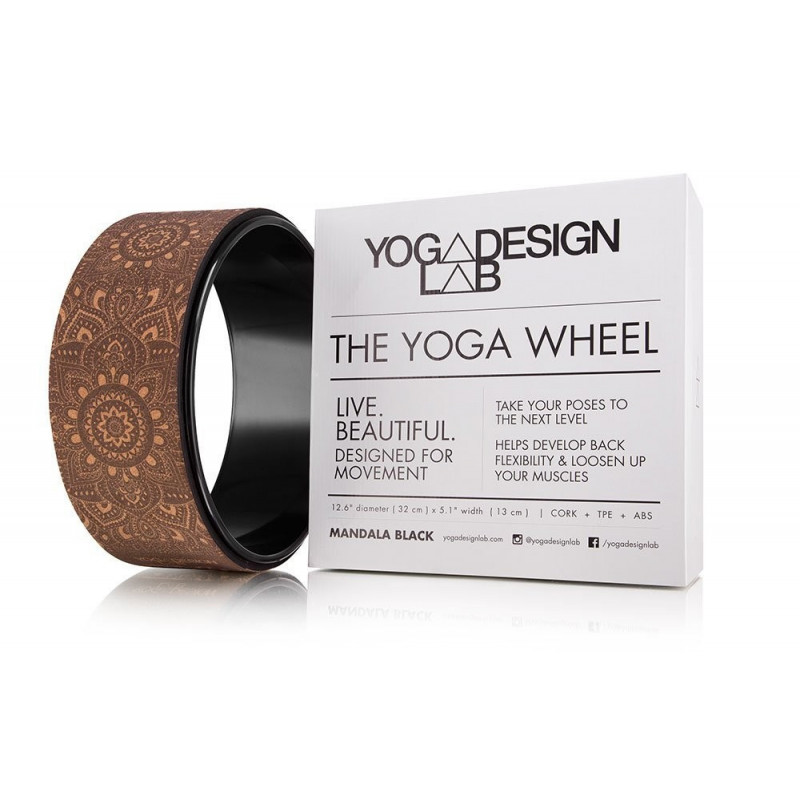  
Yoga Wheel - Yoga Design Lab
Designed to help open the chest, shoulders, back and hip flexors in the most beautiful way.
The ideal size and width to safely hold your back while you stretch. Ideal for beginners and advanced yogis.

Secure Payment

Shipping in 48 hours to Spain

Return until 14 days after purchase
Designed to take your practice and your poses to the next level. It combines the ideal size, width and quilted padding so you can use the wheel with softness and safety.
Diameter 32 cm
Width 13 cm
Weight 1.3 kg
Easy to use posture guide included with each purchase.
Padded non-slip cork with luxurious black mandala design.
Ecological non-toxic water-based prints on natural cork.
Extra strong and durable to help you execute all the postures with ease and confidence without any type of flex.
Improve balance, center and back strength while loosening tense muscles.
Increases muscle and spine flexibility.
Ideal for beginners, intermediate, advanced, men, women and children.
Rugged, sweat-resistant grip technology
Lightweight and comfortable for traveling
NO PVC!
The best way to add creativity to your practice
Easy to clean
Zero smell
Washing instructions:
Before use and for general cleaning, clean the wheel with a cloth dampened with mild soap and let air dry.
Approximately € 1 of each purchase goes to support the Urban Youth Yoga programs in need.
1 other product in the same category: